I've Been Making A Full-Time Living Online Since 2000. That's
Nine

teen Solid Years. In That Time, I've Learned A Lot Through Observation And Experimentation. And I Also Quickly Realized That

-

Many Of These Important Lessons Aren't Shared Anywhere Else!
You see, when you buy a marketing product, you learn about things like traffic generation, product creation, copywriting and all the other technical pieces you need to make money online. But if you've ever followed the advice in these manuals and you couldn't seem to make a go of it, you probably realized something was missing.
So what was missing?
These ten lessons. What I'd like to do is give you ten takeaways from my fourteen years online to help you with the next fourteen years of your own business. These ten lessons really will make a difference if you'll just put them into practice.
Indeed, if you create a solid marketing plan and then follow these ten tips, you'll start seeing success.
In some cases these lessons may be breakthrough you needed to get to the next level. In other cases, they might just be the bridge that finally links together two crucial pieces of the marketing puzzle so it finally makes sense.
In all cases, you can use these tips to grow your business easier and faster than you ever thought possible.
So without further introduction, let's get to these ten crucial lessons...
How to profit from PLR products Introduction
A five part article series on profiting from PLR. I'll be the first to admit that I'm not in the greatest physical shape of my life. (although I AM getting back to that point!) When I married my lovely wife 42 years ago, I had a 28 inch waste and weighed in at a paltry 155 pounds.

Recently, I decided it was time to tone up again. So, today we were out looking at equipment.
I happened to spot a shelf of "exercise balls."

You know, the big bright blue balls that you inflate and do various exercises on?
Having seen that they can be useful in toning abdominal muscles (which is where I want to start!), I decided to take a closer look. Here's what I found...
Four completely identical bright blue exercise balls.

I'm talking the exact same size.

The exact same yellow foot pump to inflate the ball.

The exact same tube of glue to repair the ball should you decide to take a razor blade and slice it to bits after a few days.

Three of the products sold for the exact same price of 12.99. The fourth product had an asking price of 16.99.

I immediately decided I would buy the 16.99 version.
Why spend more money for the exact same product?

Here's why...
How to get subscribers more motivated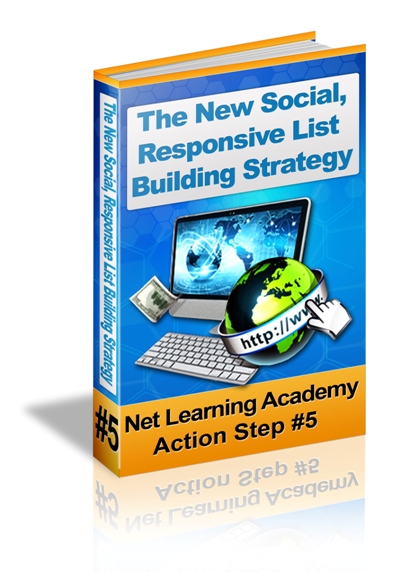 This article series is all about helping you make more money from lists. Whether it's your list or someone else's list, whether you are sending a newsletter or a solo mailing … doesn't really matter.
You're about to read through some of the "best" ideas for increasing your profits when you do mailings of any kind to any list.
Some of these tips deal with getting more people to open your email; others with getting more people to read your email and still other tips refer to getting more people to take action.
All of them are included for one reason: to help you make more money from lists.
Find out how here