How to profit from PLR products Part 2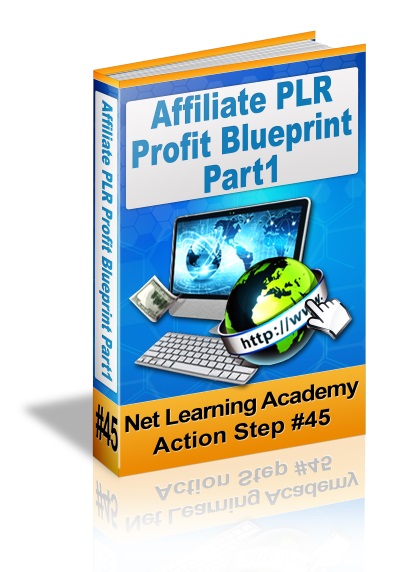 Your "Competitive Edge"
One of the biggest mistakes that I see people make (and, admittedly, I've made the same mistakes myself) is they seem to want to throw all of their marketing knowledge out the window when it comes to buying products with reprint rights or PLR rights.
Seriously.
It's like we just temporarily lose our minds when we buy reprint rights or PLR rights to a product.
We forget all that we know about marketing.
We forget all that we know about online business.
We forget all that we know about making money.
And we just play by some crazy rules that no one even knows who created and why we started using them in the first place.
Let me explain.
Typically, here's what happens when we buy reprint rights or PLR rights to a product...
The "Wasted Money" Cycle of Reprint Rights
When the average person buys a product with reprint rights or PLR rights, here's what they do...
1. Tweak the salesletter that was given to them with the reprint rights license to include THEIR order link.
2. Maybe add their name to the bottom of the page.
3. Upload the provided web page and salesletter to their own hosted site.
4. Send out a mailing to their list.
5. Move on to the next product they can buy and promote.
And every single time that happens, the person wastes money. They throw it out the window. They leave it on the table. They flush it down the toilet.
It's gone.
And it ain't ever coming back again.
But, there's a better way...
Here's the thing: if YOU want to make more money than your competition does, even though you are selling the exact same product that you bought reprint rights to sell, you only need to do one thing...
...separate yourself from the competition.

Become the "Awesome Abs" ball in a sea of similarity.
You gotta be different.
Use the marketing knowledge that you have.
It DOES apply to reprint rights and PLR rights!
That's what we're going to talk about in the remainder of this report.
How YOU can separate yourself from your competition and make more money in the process.
I can tell you this up front: there's very little that I'm going to tell you in the coming pages that is going to shock you or catch you off guard.
Most of this is STUFF YOU probably know. Just like your competition knows it.
And yet, neither of you are DOING IT.
That's good news for you.
Unless your competition reads this report before you do. :)
One of you is going to get the edge over the other. Might as well be you with the edge, right?
So in the next article we are going to look at 7 Ways to Make More Money Than Your Competition Does With The Same Product
Over the next few articles were going to go through step by step how…
Read More...
How to profit from PLR products Introduction
A five part article series on profiting from PLR. I'll be the first to admit that I'm not in the greatest physical shape of my life. (although I AM getting back to that point!) When I married my lovely wife 42 years ago, I had a 28 inch waste and weighed in at a paltry 155 pounds.

Recently, I decided it was time to tone up again. So, today we were out looking at equipment.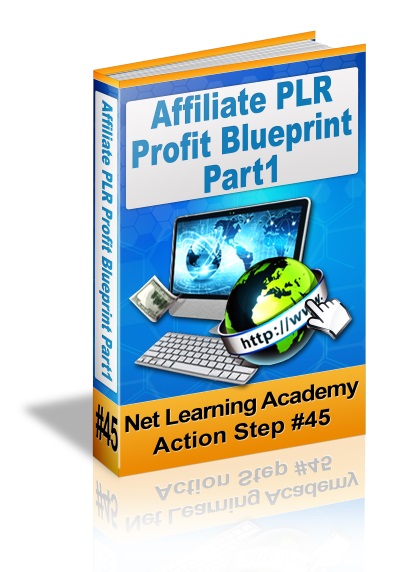 I happened to spot a shelf of "exercise balls."

You know, the big bright blue balls that you inflate and do various exercises on?
Having seen that they can be useful in toning abdominal muscles (which is where I want to start!), I decided to take a closer look. Here's what I found...
Four completely identical bright blue exercise balls.

I'm talking the exact same size.

The exact same yellow foot pump to inflate the ball.

The exact same tube of glue to repair the ball should you decide to take a razor blade and slice it to bits after a few days.

Three of the products sold for the exact same price of 12.99. The fourth product had an asking price of 16.99.

I immediately decided I would buy the 16.99 version.
Why spend more money for the exact same product?

Here's why...
How to get subscribers more motivated
This article series is all about helping you make more money from lists. Whether it's your list or someone else's list, whether you are sending a newsletter or a solo mailing … doesn't really matter.
You're about to read through some of the "best" ideas for increasing your profits when you do mailings of any kind to any list.
Some of these tips deal with getting more people to open your email; others with getting more people to read your email and still other tips refer to getting more people to take action.
All of them are included for one reason: to help you make more money from lists.
Find out how here