Five Bonus Tips Give More to Earn More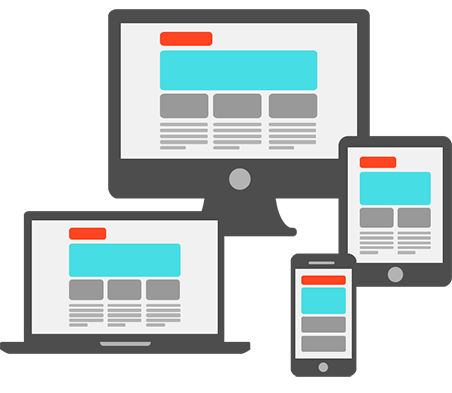 Most Internet Marketers think of bonuses as no more than an afterthought, and that's the wrong approach. If you look at all of the big marketers out there, they use bonuses to encourage sales of affiliate products and their own products.
The reason they use them so regularly is because they work, and they work incredibly well.
Not currently using bonus products?
Below you'll find my top five countdown of why and how you should be using bonus products – including a top secret technique that you can use today to multiply your income from a single bonus offer.
#5 Bonuses Are Easy to Add to Campaigns
With the right resources, adding a bonus to an affiliate campaign or your own offer can be quite simple.

There are many ways to package and deliver bonus offers depending on the type of niche you are marketing to, and whether the product has been created by you or someone else. Most marketers have at least a half dozen products sitting on their hard drives, waiting to be used, gathering digital dust.

Chances are you have something right now in your possession that could be used as a bonus. Bonuses are so simple to incorporate that there is no excuse not to use them.
#4 Bonuses Can Fill the Gaps in a Product
When we talk about "filling the gaps" in a product, we are not talking about promoting or selling a product that is incomplete or faulty.

What we are referring to is the fact that no product can be 100% complete. For example, if you are promoting an affiliate marketing course, the product itself may not include a keyword research tool, but you can offer membership to a keyword research site or usage of a simple keyword research tool in order to further assist the buyers.

Another example; if you're promoting a product about creating niche sites you could include a bonus that provides access to a PLR site. There are many, many ways that you can add value to a product that is specifically related to the topic of the product.
#3 Bonuses Justify the Cost For the Buyer
People make buying decisions based on emotion, but they justify those purchases logically. Selling online primarily relies upon your ability to break through a customer's resistance and appeal to them emotionally.

Even if a prospect opens your email and reads your promotion, they aren't looking to be sold to, they are looking for information. They may be intrigued by your message and your headline and start to read more about the product being offered. Their interest and desire are piqued, but they still have that stubborn logical side to deal with.

The key to breaking through this resistance is to make the product offer so unbelievably wonderful that they'd be stupid not to take advantage of it. With the right bonuses, the price of the main product can be justified several times over and make passing up on the offer extremely painful.

The customer will be able to appease their logical side and move forward with the emotion that is driving them to buy.
#2 Bonuses Increase Conversions
When you understand tip #3, that bonuses justify the cost for the buyer, it's logical to assume that it will result in increased conversions.

But few marketers realize the impact that bonuses can have on conversion rates. Some marketers have reported that bonus offers can increase conversions by 500% or more! It's worth your time and your effort to put together bonus packages that appeal directly to the interests of your target market.
#1 Bonuses Can Be Used as a Unique Upsell Method
What if you could sell additional products to a targeted group of people who have already proven their interest in your niche and have spent money in that niche?

With Bonus Upsells you can. The buyers of your product represent an ultra-targeted group that is ready to spend more money. When they go to claim their bonuses, you have the unique opportunity to offer them an upsell.

For example, if you offered a choice from several bonuses, when they go to claim their selected bonus, you can offer them the option of taking ALL of the bonuses for one low price.

Example 2: You could (if you have the rights) make on offer to give them permission to use the bonus items in thier own promotions, or even sell them PLR rights to the bonus products

You'll instantly be able to add $20, $30 or $40 to the original sale by selling the bonus products as a bundled package.

How to profit from PLR products Introduction
A five part article series on profiting from PLR. I'll be the first to admit that I'm not in the greatest physical shape of my life. (although I AM getting back to that point!) When I married my lovely wife 42 years ago, I had a 28 inch waste and weighed in at a paltry 155 pounds.

Recently, I decided it was time to tone up again. So, today we were out looking at equipment.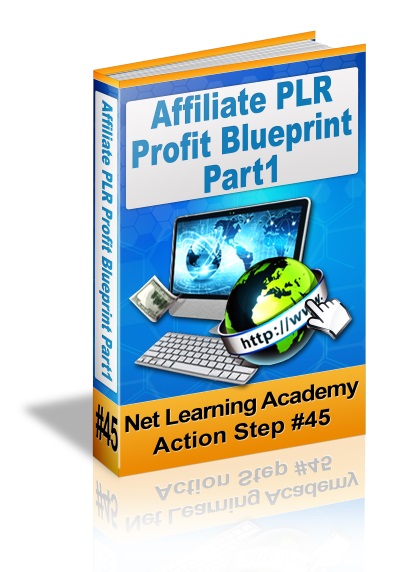 I happened to spot a shelf of "exercise balls."

You know, the big bright blue balls that you inflate and do various exercises on?
Having seen that they can be useful in toning abdominal muscles (which is where I want to start!), I decided to take a closer look. Here's what I found...
Four completely identical bright blue exercise balls.

I'm talking the exact same size.

The exact same yellow foot pump to inflate the ball.

The exact same tube of glue to repair the ball should you decide to take a razor blade and slice it to bits after a few days.

Three of the products sold for the exact same price of 12.99. The fourth product had an asking price of 16.99.

I immediately decided I would buy the 16.99 version.
Why spend more money for the exact same product?

Here's why...
How to get subscribers more motivated
This article series is all about helping you make more money from lists. Whether it's your list or someone else's list, whether you are sending a newsletter or a solo mailing … doesn't really matter.
You're about to read through some of the "best" ideas for increasing your profits when you do mailings of any kind to any list.
Some of these tips deal with getting more people to open your email; others with getting more people to read your email and still other tips refer to getting more people to take action.
All of them are included for one reason: to help you make more money from lists.
Find out how here